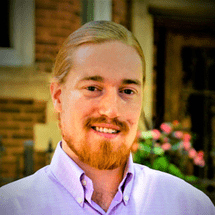 Matthew has multiple years of experience in substance abuse counseling. He began his career working for large nonprofit agencies such as Salvation Army and Catholic Charities. He assisted individuals with substance use disorders that are disadvantaged such as people who are homeless, unemployed, and uninsured.
He has a baccalaureate degree in Social Work from Northeastern Illinois University and is completing his master's degree. Matthew is a Certified Alcohol and Drug Counselor (CADC). Matthew is also a certified DUI Service Provider. He has worked extensively with individuals with co-occurring mental health disorders and trauma. He can provide services to people of all ages. He can also support family members who have loved one who are struggling.
Matthew is a very empathetic individual with a strong ability to connect and build a rapport with his patients. Matthew has experience using CBT and DBT approaches to treating mental health and substance use disorders. Matthew has extensive experience with the 12-step model. He takes non-judgmental approach to counseling with an emphasis on addressing trauma with utilization of evidence-based practices such and Trauma Informed Care (TIC) and Motivational Interviewing (MI)His view of key component to a therapeutic relationship is empathy and active listening. Matthew has lived experiences that inform his passion and approach. His mission is to help people thrive in their recovery.