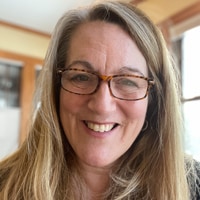 Hello! I am a Licensed Professional Counselor and I work with adolescents and adults.
I have worked in social services with very diverse client populations for over 20 years, which has greatly influenced my practice. I have experience helping people deal with anxiety, depression, mood disorders, grief and loss, mental illness, relationship issues and general life stressors. I also truly enjoy working with individuals on the autism spectrum and other developmental disabilities.
I have a Bachelor's degree in Experimental Psychology from the University of Sussex and a Masters degree in Counseling from the Illinois School of Professional Psychology.
My approach is empathetic, person-centered and always non-judgmental.
Establishing a trusting and collaborative therapeutic relationship with you is extremely important to me. Through that relationship we will work together to help you find the strength within yourself to face whatever challenges bring you here today.
Languages spoken: Fluent French and good conversational Spanish