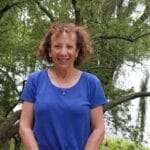 WELCOME!
I AM TERRY L. SCHNOLL, A LICENSED CLINICAL PROFESSIONAL COUNSELOR WITH OVER 20+ YEARS EXPERIENCE WORKING WITH CHILDREN AND THEIR FAMILIES, BOTH IN THE HOME AND IN THE COMMUNITY.
MY BACKGROUND INCLUDES A BS IN EDUCATION FROM UW – MADISON AND A MASTERS DEGREE FROM NORTHEASTERN ILLINOIS UNIVERSITY. MY OPPORTUNITIES HAVE BEEN EXTENSIVE WORKING WITH A DIVERSE POPULATION OF CHILDREN RANGING IN AGES FROM BIRTH ( EARLY INTERVENTION ) TO ADOLESCENCE IN A VARIETY OF SETTINGS AND SITUATIONS.
AREAS OF KNOWLEDGE AND BACKGROUND INCLUDE DIAGNOSIS OF CHILDREN WITH ADD/ADHD; ASD; BEHAVIORAL CHALLENGES; SOCIALIZATION SKILLS, AS WELL AS MENTAL HEALTH CONCERNS FOR CHILDREN AND THEIR FAMILIES. PARENTING SKILLS AND COUNSELING STRATEGIES AND INTERVENTIONS ARE PRIMARY AREAS TO BE ADDRESSED AND FOCUSED ON WITH ALL FAMILIES.
ADDITIONALLY, SUPPORT WILL BE PROVIDED FOR CHILDREN WITH IEP'S AND 504'S TO ACCESS THE REQUIRED AND NECESSARY SERVICES IN A SCHOOL SETTING FOR EACH AND EVERY CHILD. IT IS EXCITING TO MEET NEW FAMILIES AND CHILDREN AND TO ENGAGE IN A VARIETY OF ACTIVITIES.
GAMES AND PUZZLES ARE SOME FAVORITES AS WELL AS ANYTHING SPORTS RELATED.
LOOKING FORWARD TO SEEING YOU!
TERRY L. SCHNOLL, MA LCPC
Available for both In-Person and Telehealth Sessions
In-network provider with:
BCBS PPO & Blue Choice PPO
Cigna
United Healthcare / Optum Behavioral Health
Humana
Aetna