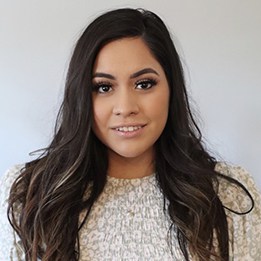 Cynthia Vargas Mireles MA, LSW

Greetings!
My name is Cynthia and I am a Licensed Social Worker in the state of Illinois. I have experience in and enjoy working with a variety of age groups across the lifespan. I look forward to establishing a healthy and safe space to help you work on yourself. I'd like for you to view our therapy sessions as an opportunity for you to release stress and any thoughts you may have acquired overtime. My approach in therapy is directed to be a strength-based, client-centered approach utilizing cognitive behavioral therapy (CBT) and dialectical behavioral therapy (DBT). I look forward to creating an individual and tailored approach to meet your needs.
My Education Background:
I obtained a Bachelor's degree in Social Work from Northeastern Illinois University. Shortly after, I received a Master's degree in Social Work with a specialty in Mental Health from Loyola University of Chicago.
Populations I work with:
· Adults ranging from the age 18 to geriatric
· Adolescents
· Children with and without IFSP /IEP
· Marginalized communities
Additional Specialty Areas:
· Anxiety
· Depression
· Trauma
· Grief/Bereavement
· Self-Harm
· Thought about death and ending one's life
· Crisis Intervention
· Health
· End of life issues
· Coming of Age
Availability:
I am currently taking clients via In-person and Telehealth.
Languages: