Teen Alcohol Abuse Counseling Park Ridge IL at Bellosa Counseling.
Alcohol is often the most commonly used substance among teens – so it might seem "normal" for a parent to find that their teen is drinking. However, underage alcohol use is a serious issue – studies have found the sooner a teen begins using alcohol the more inclined they are to develop a substance use problem.
Frequently, teen drinking is a clear indication that there are root issues resulting in this behavior. Without having the right coping abilities, often teens use alcohol or drugs in an effort to manage their problems. When this occurs, it may cause problems through their whole family, which creates daily discord in the home. The good news is that there is hope for recovery through Teen Alcohol Counseling Park Ridge IL.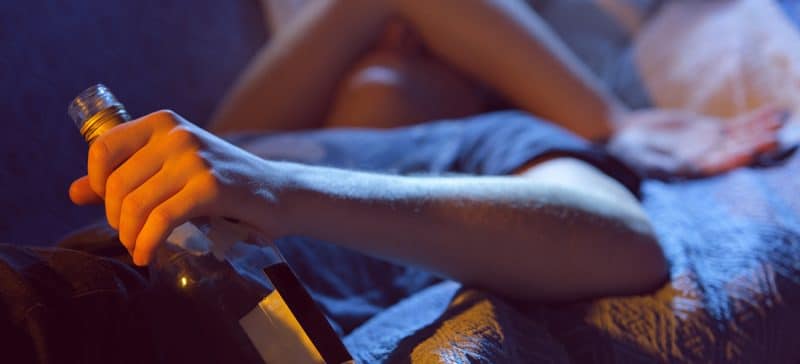 Teen Alcohol Abuse Counseling Park Ridge IL
At Bellosa Counseling, our therapists make use of effective treatment plans that will help struggling teens recover and get back to a healthier lifestyle.
Risks of Alcohol Abuse in Teenagers and Young Adults
Too frequently, teen alcohol consumption can be regarded as typical behavior for their age group. Though it may be relatively normal for adolescents to try out novel experiences, consuming alcohol or taking drugs shouldn't be one of them. Because a teen's brain is still developing, drinking can result in significant health issues and other dangers that include:
* Damaging effects on the ability to process information and learn
* Greater risk of developing an alcohol or substance disorder
* For those young people who continue consuming alcohol into their adult years, there's also a higher risk for various health issues like cardiovascular disease, liver disease, depression and many more.
* Injuries, impaired judgment and poor decision-making
* Sexual assault, physical assault and even death
If you are the parent of a teen that's displaying signs and symptoms of alcohol abuse, it is important to get involved and get them into Teen Alcohol Abuse Counseling Park Ridge IL to get the help they need for recovery.
Signs and symptoms that call for Teen Alcohol Abuse Counseling Park Ridge IL:
* An increased requirement for privacy
* Unanticipated difficulties at school with grades or disciplinary issues
* A change in their circle of friends
* Lack of effort towards appearance or poor hygiene
* Bloodshot or glassy eyes
* Slurring speech and lack of coordination
If your teen is showing one or more of these symptoms it's time to seek Teen Alcohol Abuse Counseling Park Ridge IL:
Some of the goals of Teen Alcohol Counseling Park Ridge IL are to stop the teen from consuming alcohol, process any fundamental issues resulting in their alcohol use and to establish healthy coping skills. To achieve these goals, therapists build a personalized treatment strategy for each teen we treat that addresses their particular background, situations and needs.
Alcohol Abuse and Alcohol Addiction
Alcohol abuse at a young age can lead to an alcohol addiction. It can happen if a young person regularly consumes alcohol, their body actually starts to require increasingly larger amounts of it to get the same effects. There are many teens who might consume alcohol a few times and still not become addicted to it. But for some the shift from abuse to alcohol dependency can be quick and difficult to monitor. A physical dependence on alcohol basically means the body "needs" it to feel functional. Once that happens, the user can go through very unpleasant withdrawal symptoms if they don't consume their "usual" amount.
Help is available in the form of Teen Alcohol Abuse Counseling – call Bellosa Counseling at 847-656-5259. We'll match your teen with an experienced therapist who can get them started on the road to a healthier life!