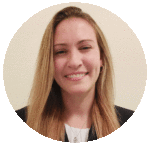 I am a Licensed Social Worker with experience in Outpatient facilities and Residential Level Care. I graduated from Southern Illinois University with a Bachelors in Psychology, and University of Illinois in Chicago with a Masters in Social Work. I specialize in working with individuals, couples, families, and group therapy. I use a collaborative of different approaches including Cognitive Behavioral Therapy (CBT), Dialectical Behavioral Therapy (DBT), Solution Focused Therapy, Person-Centered Therapy, Exposure Therapy, Strengths Based Approaches, Systematic Desensitization, and Rational Emotive Therapy.
I have experience working with those seeking to manage personality disorders such as Borderline Personality Disorder, Bipolar I & II Disorder, Histrionic Personality Disorder, and Narcissistic Personality Disorder. I also have experience with Substance Abuse, Depression, Anxiety Disorders, Eating Disorders, Anger, Trauma, PTSD, Specific Phobias, Grief & Loss, Dissociative Disorders, Panic Disorders, Paranoia, Self Esteem, Body Image, Life Transitions, and Co-Occurring Disorders.
As a highly skilled, motivated, and passionate therapist, I am confident in my abilities to tailor a unique approach based on what will help clients achieve their most meaningful lives and achieve their short term, medium term, and long term goals. I am dedicated to cultivating a supportive, stimulating, safe, understanding, and inclusive environment that will allow clients and their relationships with others reach their fullest potential. I will be able to collaborate and provide clients with tools they need to help sustain the growth they are seeking to achieve.
Amanda is available for in-person sessions & telehealth